An international producer of foods and agricultural products was looking for a perfect combination of a clean FIBC against the lowest possible price. With the TopTube® we could provide that solution.
THE CHALLENGE
Our customer packed their powder (food ingredients) into a regular woven bag. This FIBC was sewn with special dustproof yarn and did not have a liner. Although it is always recommended to use a liner in case of any foodstuffs, the reason for not using an FIBC with liner were the costs. So it was our challenge to develop an FIBC with the benefits of a liner (no contamination, 100% dustproof) and with a price that would be close to a regular FIBC (with dustproof sewing).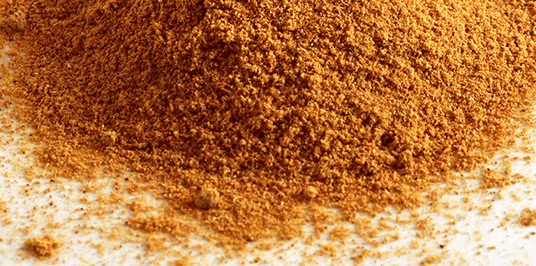 THE PROCESS
As with all other projects the first step was to get a project team with key members from our customer (in the field of purchasing, QA and technical) and Masterpack Group. The team made a detailed inventory that can be divided in the 3 usual parts. At first the R&D team of the Masterpack Group developed a totally new concept where a formshape liner "merges" with a normal FIBC.
Second step was to decide the best possible specifications for this customer. A first trial was done at the customer's site together with the members of the key team. The results of this trial were outstanding. Besides the fact that the product was now filled in a contamination-free, hygienic FIBC also during the filling process the TopTube remained 100% dustproof.
The customer was positively surprised since during their daily practice their current FIBC always showed leakage. Which is understandable because even with an FIBC that is sewn with antidust yarn, there will always be leakage when powders are to be packed in that FIBC.
After a second trial with our TopTube - where final details were adjusted - the concept was ready to be launched at this customer.
OUR SOLUTION
Close collaboration between the customer and Masterpack Group finally led to a solution called the TopTube. Thanks to its excellent properties it is the perfect solution for a hygienic, clean bulk packaging material.
Thanks to its inside linered body the TopTube is free of any contamination
A 100% dustfree bulk packaging solution

CONCLUSION
We at Masterpack Group enable our clients from the food industry to pack, protect and transport their pure products in a cost efficient, hygienic and responsible way. Solutions that will bring satisfaction for many years to come!