Masterpack Group is a leading industrial packaging company. Our headquarters and R&D center are housed in The Netherlands, and from the United States we manage our Sales Office. Operating worldwide, but still with individual focus for every customer: thanks to our 5 production sites in different parts of the world, we're able to deliver custom solutions everywhere. Through new technologies and innovations we can tap into additional market opportunities. We conduct our business in accordance with the principles of sustainable development. Our activities are based on the following 2 strategic guidelines.

WE ENSURE SUSTAINABLE DEVELOPMENT
We strongly believe that combining the economic success with environmental protection and social responsibility leads to a real sustainable way of doing business. Only then we can participate to create a future that is worth living for coming generations. For example besides the implementation of the Social Accountability Management System (SA8000) in our manufacturing plant in Bangladesh we started a project that gives employees and their families more opportunities in education.
Find our more about how we create top-notch products thanks to global teamwork.
WE HELP OUR CUSTOMERS TO BE EVEN MORE SUCCESSFUL
We are constantly developing new products and services in close collaboration with our partners and customers. Thanks to extensive R&D partnerships with key customers we are able to find tailor-made solutions that ensure our mutual success. We observe the individual needs in the field of packaging of our (potential) customers and develop the best possible packaging solution. We combine new products and services to meet quality solutions that offer our customers a competitive advantage and create profit potential for us. With more standardized products, we focus on high quality, reliable delivery and a good price-to-performance ratio.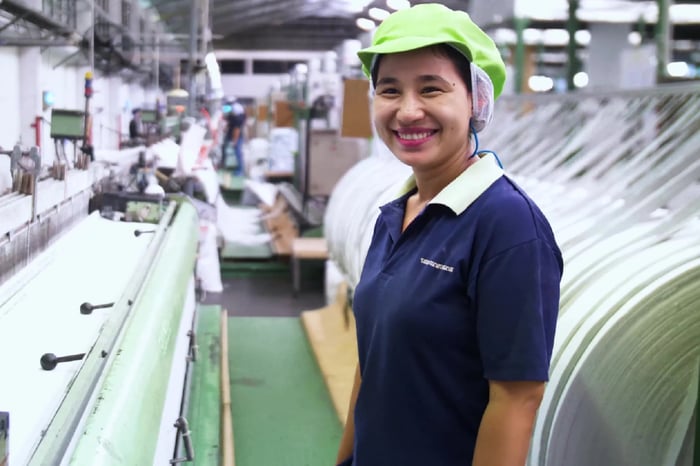 Want to know more about working with us?
Tell us about your packaging needs