A global leader in developing and manufacturing of so called catalysts - used in the refining industry - was in search of the best possible flexible packaging solution for their sensitive and expensive product. Masterpack Group offered the PowerQube®.
THE CHALLENGE
This customer - a global leader in chemical products for the refining industry - was in search for a suitable packaging method for their hydroprocessing catalysts. The product (HPC) had to be protected against any form of moisture. Further it was required to reach the maximum possible payload so the FIBC had to be square shaped. In this form the space in the warehouse and in the container would be used to the maximum.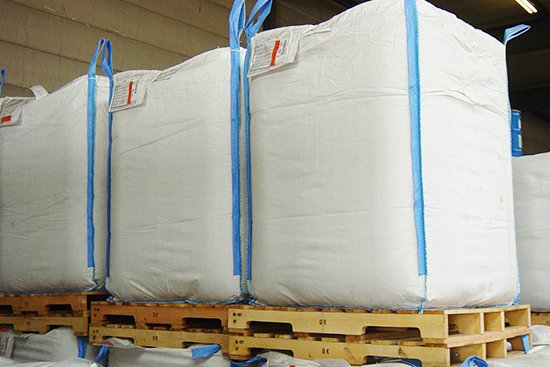 THE PROCESS
As with all other projects the first step was to get a project team with key members from our customer (in the field of purchasing, QA and technical) and Masterpack Group. The team made a detailed inventory based on the technical aspects and requirements of the FIBC
The first step was to decide the best possible specifications for the customer. The filling equipment, the dimensions of the pallets and many other variables were taken into consideration before the first trial could be performed at the customer's site. The first trial was done at the customer's site together with members of the key team.

The outcome of the trials were positive: without any problem the bag could be filled. After filling the tested bags were stored for a restricted period to test if the product would catch any moisture during this storage period. After 2 months the outcome of these tests results were also positive. In the meantime our R&D team studied further on this concept while we felt that even 100-200 kgs more could be filled. After some adjustments on the position of the diagonal partitions (Open Net) an increase in payload of 150 kgs was indeed reached in a second trial.
OUR SOLUTION
After close cooperation between our customer and Masterpack Group the PowerQube® executed with the Open Net proved to be the perfect solution. The catalysts were packed in a very safe and dry way and the payload was optimized to the maximum on the pallet in size 114x114 cm.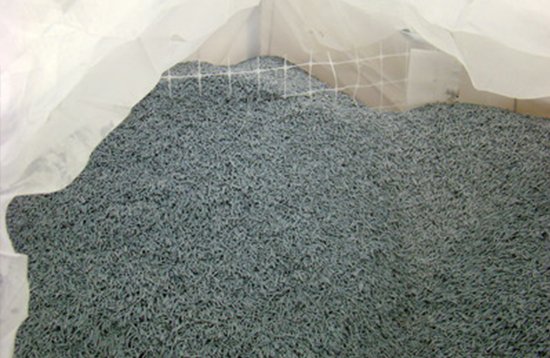 Thanks to the strong liner the PowerQube® is free of any contamination and protects against any form of moisture.

Perfect fit on the pallet so that space in warehouse and container is maximally used.

With the Open Net - PowerQube® 10% more product could be loaded inside the bag compared to a standard square shaped liner
CONCLUSION
We at Masterpack Group enable our clients in the chemical industry to pack, protect and transport their valuable and sensitive products in a cost efficient, hygienic and responsible way. Solutions that will bring satisfaction for many years to come!